Qualified Texas Lawyers: Goldstein & Scopellite, PC
Goldstein & Scopellite, PC, is a boutique family, immigration & business law firm in Dallas Texas grounded in the principle that "the client's needs and desires are paramount." At Goldstein & Scopellite, PC, we offer a unique combination of personal experience, customer service and the art of negotiation, in order to achieve a successful outcome in our clients' matters.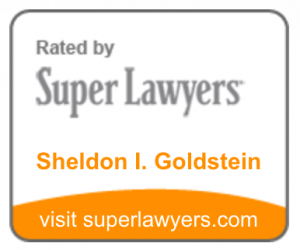 At Goldstein & Scopellite, PC, our attorneys successfully handle standard to complex legal matters including, Contract Litigation, Trial Litigation, Divorce, Family Law, Custody, Probate, Estate Planning, Immigration, and select Criminal law matters in Dallas, Texas and surrounding cities.
Our firm's Divorce lawyers, Family Law attorneys, Immigration lawyers, Trial Litigation and Litigation attorneys, Business and Commercial Law attorneys, Estate Planning lawyers, Wills and Trusts lawyers and Criminal Defense attorneys know the law, we know how to argue the law, "we think outside the box," and we know how to get favorable results!
Rather than be a firm attempting to be everything to everyone, the attorneys at Goldstein & Scopellite, PC focus our efforts and our representation on eight practice areas of the law and our lawyers have persevered to master those practice areas, offering our clients a high level of experience and someone they can count on.
Divorce: An experienced Dallas divorce attorney is here to assist with a number of divorce related legal services.
Family Law: A Dallas family law attorney of Goldstein & Scopellite, PC is here to advocate for our client's and your children involved in the litigation.
Immigration: If you are in need of assistance with an immigration matter, look no further. At Goldstein & Scopellite, PC, find a qualified immigration lawyer in Dallas who is  knowledgeable, experienced and attentive to the needs of clients.
Other Areas Of Practice:
Contact the Texas Attorneys of Goldstein & Scopelittle
As a boutique law firm, the attorneys at Goldstein & Scopellite, PC have the time to listen to our clients' needs and respond, either by acting to preserve your rights or to make your position known against the opposing party. We don't play games, we try our hardest to win. Contact us today (214) 351-9100.
Read What Our Clients Have to Say:
I came to him initially because my small business needed an attorney, and I needed one fast as I was hitting state regulatory roadblocks. He quickly caught on to the issues that I was having, fixed the issues and I was back up and running my business. He also helped me grow my business. He has filed suit for me against several companies who tried to take advantage of me and he has won each case. I now have successful business because of him. Mr. Goldstein is the best – both he and his law firm – made this happen. He also represented me in my divorce and my ex-wife liked him so much that we had a non-contested divorce and she has used him to draft things that she needs.

Anthony Joseph

To the law firm of Goldstein & Scopellite, PC:

This message is overdue. This is because it is hard to find the words to express our gratitude for protecting us during the last 3 1/2 years.To say that the entire experience was foreign, stressful, scary and financially devastating would be an understatement. We have never been directly involved in any kind of legal action and so did not know what to expect at any stage of this entire proceeding.We were able to take a great amount of comfort in knowing that you were there, standing in front of us, as a protector.

Mike and Gena

Dear Michelle and Sheldon:

I am so very very pleased with all that you both accomplished and the great care that you've taken of all 3 K---- men. You will never know how much we appreciate your fantastic effort, expertise, and high success rate in accomplishments to date in this very complicated and emotional case. Here's to all our continued success. Thank you so much. Can't wait to see the boys at Thanksgiving for the first time in 5 months. And what a treat not having to avoid servers or subpoenas... My best to you both.

Donna K.

To: Michelle Scopellite

I'm always thankful for the work that you and your firm did to help make our dreams come true. The last 2 years have been truly magical.